You can securely shop at Texas Canna RN with confidence. We have partnered with
Authorize.Net
and Square-Up, leading payment processing merchants, to accept credit cards and electronic check payments safely and securely for our customers. The Authorize.Net Payment Gateway manages the complex routing of sensitive customer information through the electronic check and credit card processing networks. See an online payments
diagram
to see how it works.
Our payment processing adheres to strict industry standards for payment processing, including:
_ 128-bit Secure Sockets Layer (SSL) technology for secure Internet Protocol (IP) transactions.
-Industry-leading encryption hardware and software methods and security protocols to protect customer information.
-Compliance with the Payment Card Industry Data Security Standard (PCI DSS).
For additional information regarding the privacy of your sensitive cardholder data, please read the Authorize.Net
Privacy Policy
.
We'll email you a voucher worth $10 off your next order over $50 when you sign up for our newsletter.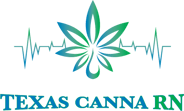 OUR PRODUCTS ARE COMPLIANT WITH THE 2018 FARM BILL
Email:
Address:
Lewisville, TX 75077
Phone:
972.849.9802
These statements have not been evaluated by the FDA and are not intended to diagnose, treat or cure any disease. Always consult with your healthcare provider for any questions, if you are PREGNANT or nursing, or taking prescription medications.
Designed by Greenlight Events with FitterOS